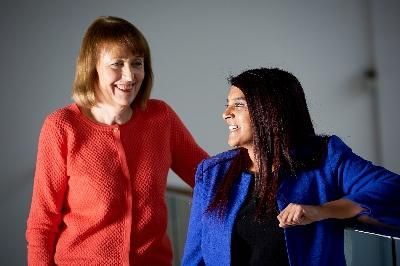 A Kinder Manager - The expectations of line managers in relation to people management
25 January 2024
12:30pm – 2:00pm
GMT (+00:00)
Virtual (Microsoft Teams)
Creating a clear view of the 'Expectations of line managers in relation to people management' has been developed to deliver a strategic action set out in the Future of NHS human resources and organisational development report (2021) and to meet the requirements within the NHS Long Term Workforce Plan to retain our colleagues.
NHS England invite you to attend a virtual session, aiming to build capability, improve behaviours and deeply explore how managers can be kind and inclusive in their approach when managing colleagues.
A Kind Life will host and facilitate the session on behalf of NHS England. By registering for this event, you are consenting to share your email address with A Kind Life Ltd. who will be sending out the invite for each event.  Your contact details will not be used or shared outside of the event.
These events are specifically aimed at:
NHS managers, directors, team leaders and supervisors – clinical and non-clinical
NHS people profession, HR and OD
NHS Boards, Chief People Officers, Chief Nurses, Medical directors, Allied Health Professional Directors, Estates and Facilities
Communications Leads
Equality Diversity and Inclusion directors, leads and specialists
Learning, development and training teams
If you have any queries about registration, please contact sophie.dolin@nhs.net
If you experience technical problems on the day, please contact:
Laura Bareham laura@akind.life
Jenny Naylor jenny@akind.life
Questions about this event?
Name: Sophie Dolin
Email:sophie.dolin@nhs.net
Telephone:07519615383
General FAQs