Black History Month
3 – 31 October 2022 (Mon 12:00pm – Mon 12:00pm)
BST (+01:00)
Virtual (MS Teams and Zoom)
Ticket sales begin: 1 September 2022 12:00pm
This year the London Leadership Academy invites all NHS staff to join us in celebrating Black History Month with a combination of events celebrating African- Caribbean heritage and culture.
Renowned presenters who are experts in their field bring to life some of the most wonderful achievements from Black history through story telling, poetry and genealogy.
Presentations on the achievements and struggles of the Windrush generation and the work being done to help mitigate the impact of the policies which have blighted their lives will be discussed by social commentator and former government advisor, Dr Patrick Vernon.
The events will be open to all NHS staff. Some of the events will have a limited number of places available and therefore you are advised to book in at the earliest possible opportunity.
To book your place on the events taking place throughout Black History Month please click on the link below:
https://london.leadershipacademy.nhs.uk/events/category/black-history-month/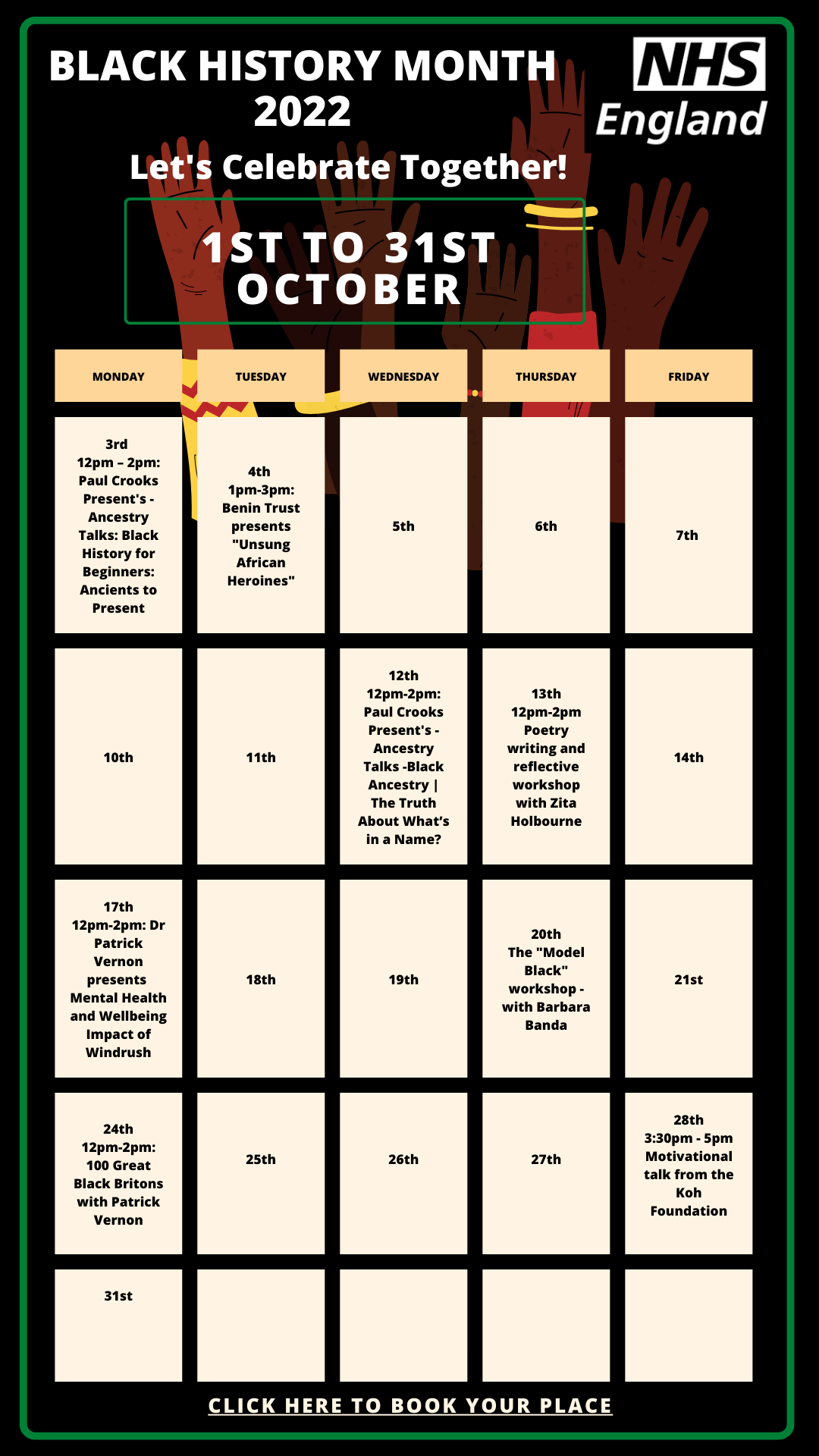 Questions about this event?
Name: Awladuz Zaman
Email:awladuz.zaman@nhs.net
Telephone:07872813630
General FAQs