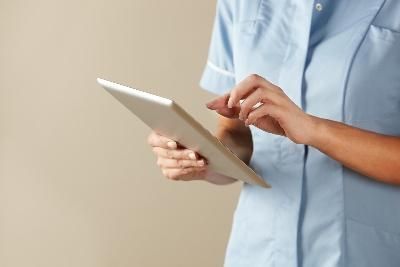 Cloud Services Delivery Partner Webinar
3 October 2023
2:00pm – 3:00pm
BST (+01:00)
Virtual (Teams)
Ticket sales finished: 2 October 2023 6:00pm
You are invited to join NHS England for an early market engagement webinar to support the upcoming NHS England Cloud Services Delivery procurement project.  Taking place on 3 October 2023, the session will explore the capabilities and requirements needed to compete for this service, with the procurement due to launch over the next few months. 
Background
In April 2023 the new NHS England was established, bringing together a number of legacy organisations including NHS England & Improvement, NHS Digital and Health Education England. The merger has resulted in the new organisation inheriting a different delivery models and contracts for the sourcing and use of cloud infrastructure.
 The NHS England Cloud Centre of Excellence (CCOE) provides a central function managing NHS England infrastructure and cloud services, while also helping NHS organisations adopt and optimise Cloud hosting arrangements to drive consistency and efficiency for the wider NHS through policies, standards and advice. For further information see our webpages here.
The NHS England Cloud Services Delivery procurement forms part of transformation activity which will use this as an opportunity to consolidate arrangements, bring efficiencies in management and improve outcomes for NHS England and internal users.
 What will the event cover?
NHS England intends to source an agnostic Cloud Service Delivery partner who will support the CCOE in delivery, development and management of our multi-cloud environment and supply chain. The scope of requirements will be explored in the webinar but is expected to include:
supply of cloud services (e.g. hyperscaler cloud services)
partner services and skills required (e.g. Financial Operations such as billing consolidation and re-charging)
specialist services or skills required (e.g. capability to support one off projects)
cloud management capabilities (anticipated to be through cloud agnostic software capable of providing Financial Operations functionality and rich reporting capabilities)
In addition to providing further detail on requirements the webinar will explain more of the background, objectives, scope and challenges associated with this project and what will be needed from a potential supply chain. We will also explore the preferred commercial approach and delivery model.
Who should attend?
The target audience for this session are commercial and technical representatives from suppliers with the capability to meet the outline requirements.  We anticipate those to include:
Cloud service providers (hyperscaler)
Re-sellers with the capabilities to manage and develop the existing NHSE multi-cloud environment, acting as the Cloud Service Delivery partner
Cloud Management software suppliers
Following the webinar, we aim to offer 1-2-1 follow-up sessions for those who can demonstrate the required capabilities, the objective will be to further inform and develop the NHS England approach, achieving the best outcomes possible when it comes to tender activity.
Questions about this event?
Name: Industry Engagement Team
Email:england.supplier@nhs.net
Telephone:07879 815112
General FAQs