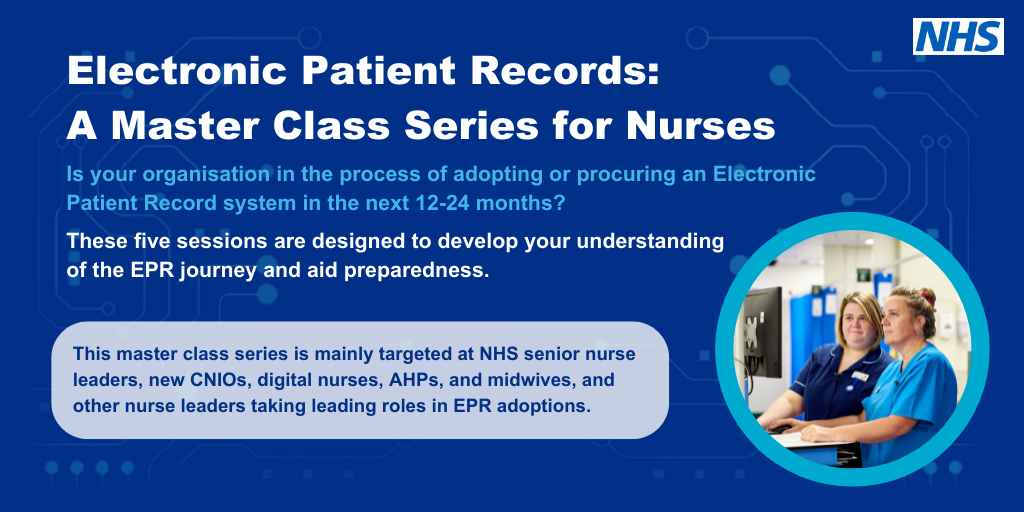 EPR Master class 1- What to expect from the EPR journey
11 October 2022
4:35pm – 5:25pm
BST (+01:00)
Virtual (Teams)
This is the first of a series of five Master class events available. 
This session 'What to expect from the EPR journey' Will enable attendees to understand the EPR journey from vision, procurement, implementation strategy, devices, through to outcomes, outputs, and data utilisation.
Please register for this event with your work e-mail address.
Registration for this event will close on the 10th October at 09:00pm.
Joining Instructions will be sent once the event has closed on the 10th October, you will receive this information via email by 17.00hrs on the 10th October. 
Questions about this event?
Name: Dorothy Bean
Email:Dorothy.Bean3@nhs.net
Telephone:No telephone number
General FAQs