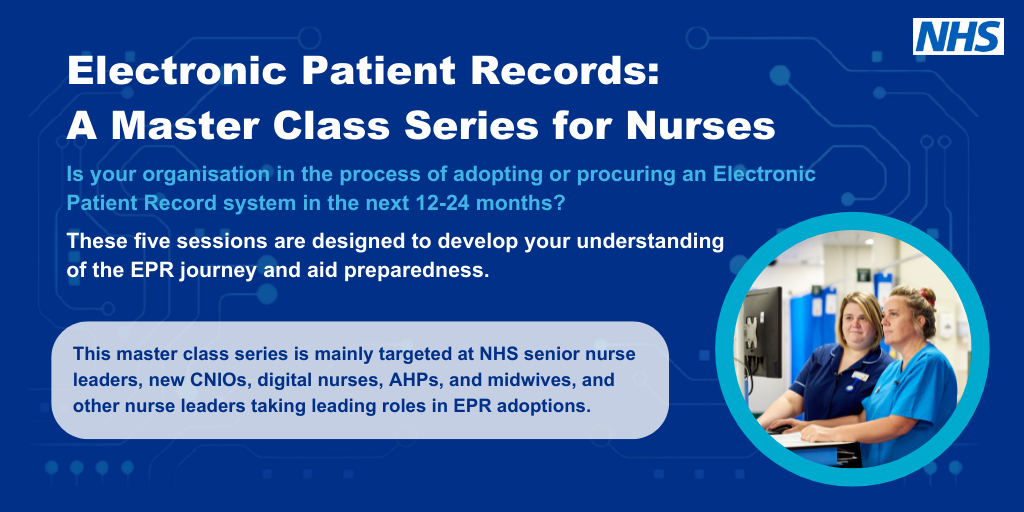 EPR Master class 2- Are you Ready for Go Live?
9 November 2022
4:35pm – 5:25pm
GMT (+00:00)
Virtual (Teams)
EPR master class 2- Are you ready for go live?
This Master class will enable attendees to understand the process and procedures essential for go live and week one support including safety, resilience, risk, security and Business as usual. 
Please register for this event with your work e-mail address. 
Registration will close for this event at 12:00pm on 7th November. 
Joining instructions will be sent after the event closes on the 7th of November, you will receive this information via email by 17.00hrs on the 7th November. 
Questions about this event?
Name: Dorothy Bean
Email:Dorothy.Bean3@nhs.net
Telephone:No telephone number
General FAQs