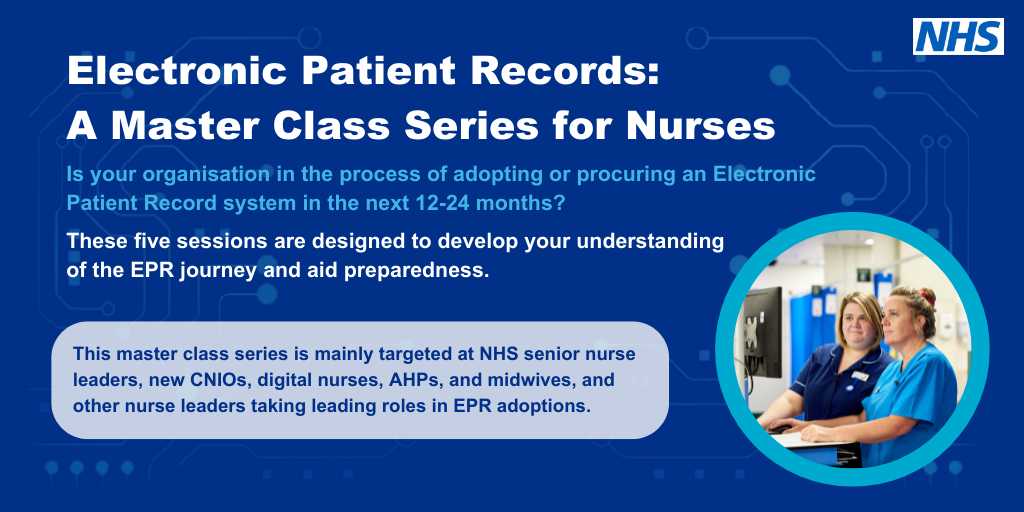 EPR Master class 3- Settling in weeks 2-20 and developing usability and confidence in the system
23 November 2022
4:35pm – 5:25pm
GMT (+00:00)
Virtual (Teams)
Master Class 3- Settling in weeks 2-20 and developing usability and confidence in the system will enable attendees to understand the process of managing EPR adoption across your impacted services, including the levels of support and education required and getting the most from working with suppliers
Please register for this event with your work e-mail address. 
Registration will close for this event at 12:00pm on 21st November. 
Joining instructions will be sent after the event closes on the 21st of November, you will receive this information via email by 17.00hrs on the 21st November.
Questions about this event?
Name: Dorothy Bean
Email:Dorothy.Bean3@nhs.net
Telephone:No telephone number
General FAQs