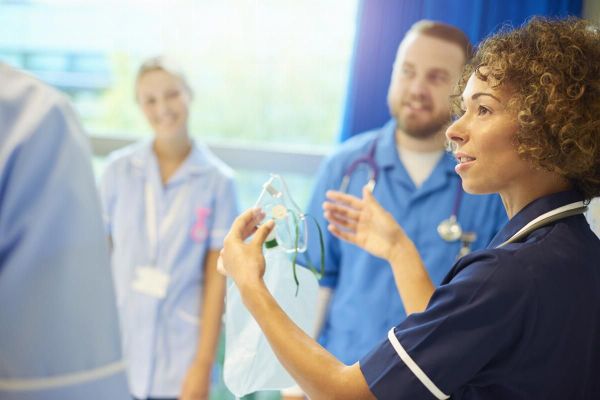 Future proofing the Health and Justice nursing workforce: Attracting new nurses to Health & Justice
9 November 2022
2:00pm – 3:30pm
GMT (+00:00)
Virtual (Teams invite will be circulated prior to the event)
To address the workforce demands, now and in the future, we need to promote nursing within the Criminal Justice System as a career option. As part of this process, we must consider both facilitating Health & Justice student nurse placements and the experience of newly qualified nurses and nursing associates, ensuring all are supported and facilitated through their placement or preceptorship period.
NHS England's Health and Justice Inclusive Workforce Programme has been working with the Royal College of Nursing (RCN) and Health Education England (HEE) to understand all aspects of the student nurse prison healthcare placements process and jointly produce best practice guidance (in the form of an online resource). This will provide information for all stakeholders involved in student nurse placements: universities, adult prison healthcare providers and student nurses. series of Virtual reality scenario's (filmed in adult prison healthcare settings) have also been developed to assist with student nurse learning experiences in adult prison healthcare settings.
The Inclusive Workforce Programme has also undertaken research and collated best practice with regards to adult prison healthcare and children and young people's secure estates healthcare preceptorship processes to produce best practice preceptorship guidance. This was overseen by small working group of nurses/practitioners from prisons and the children and young people secure estate healthcare providers, the RCN and HEE; collating information and best practice examples about existing preceptorship practices, gaps and issues in preceptorship provision was recorded and newly qualified staff in post were spoken to about their needs. 
This event will provide as a launch for the student placement online resource and nursing preceptorship best practice guidance, as well as launch of the student nurse virtual reality clinical simulations.
Target Audience: Open to all, particularly those involved in organising student nurse placements and nursing preceptorship programmes.
This event forms part of NHS England's Health and Justice, Inclusive Workforce Programme's series of events to promote findings and resources from the programme, with the aim of supporting health and justice commissioners, providers and other interested stakeholders to help address workforce issues. 
Please visit NHS England's event page to see the other events and to register your interest.
Questions about this event?
Name: Inclusive Workforce Programme
Email:hj.workforce@nhs.net
Telephone:07783812434
General FAQs