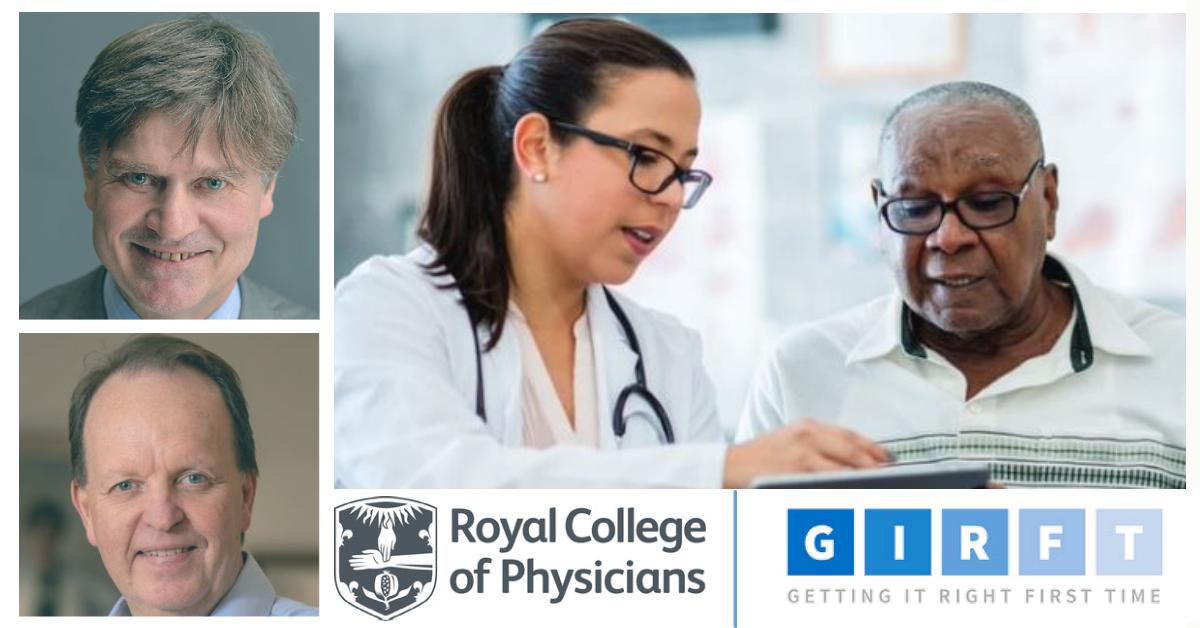 GIRFT and RCP webinar series: Improving frailty care: the hospital/community interface
19 January 2023
12:30pm – 1:45pm
GMT (+00:00)
Virtual (MS Teams Live Events)
GIRFT and RCP webinar series
Webinar 2:  Improving frailty care: the hospital/community interface
More than 4,000 people are admitted to hospital every day in England as a result of frailty. This webinar – co-hosted by the GIRFT programme and the Royal College of Physicians (RCP) – aims to outline the challenge posed by increasing demand for frailty care in acute general hospitals in the face of an ageing population.
Speakers from across geriatric medicine and acute and general medicine will share measures which can help alleviate current and future pressures, including:
The scope for improvements to frailty care in Acute and General Medicine;
What's working well in acute frailty management;
Using the Comprehensive Geriatric Assessment (CGA);
Identifying delirium and deconditioning and how we can improve.
You will receive a joining link separately via email prior to the event. 
Questions about this event?
Name: Sophie Sheard
Email:sophie.sheard1@nhs.net
Telephone:07876 478799
General FAQs