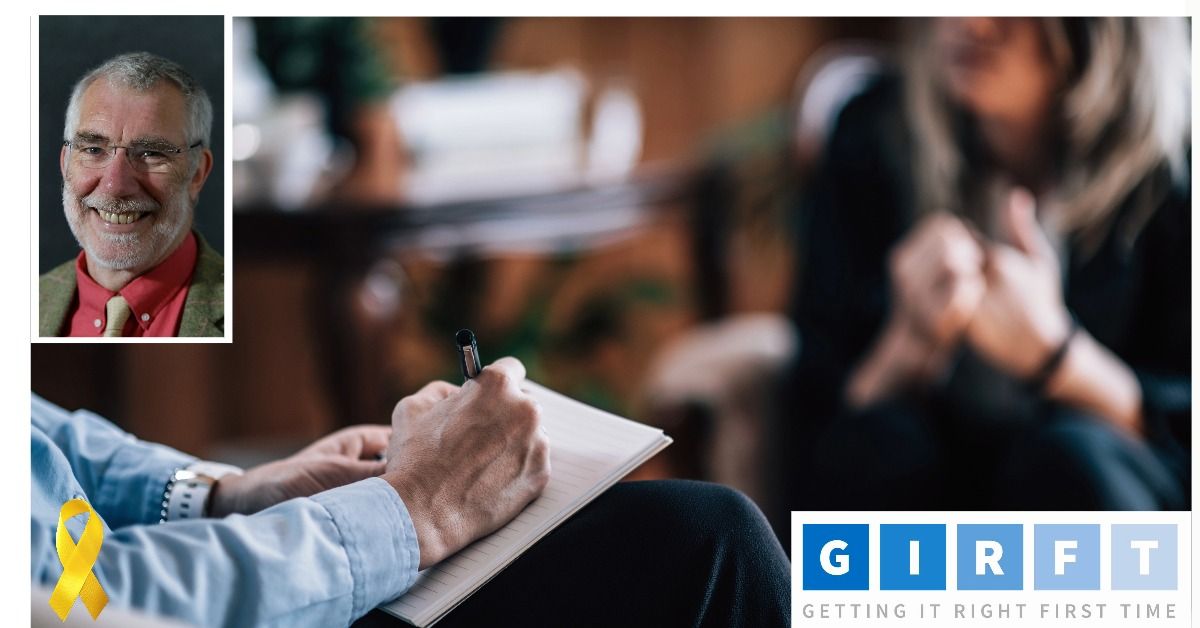 GIRFT clinical webinar: Best practice in supporting people with suicidal and self-harm ideation
12 December 2023
12:30pm – 1:30pm
GMT (+00:00)
Virtual (MS Teams Live Events)
GIRFT clinical webinar: Best practice in supporting people with suicidal and self-harm ideation
Join Dr Ian Davidson,GIRFT national clinical lead for adult crisis & acute care mental health to discuss how services can address various factors to help improve outcomes when supporting people with suicidal and self-harm ideation.
People who reach the point of thinking about and/or self-harming, or believing they would be better off dead, are all experiencing distress. Reasons can be very varied and, at the individual level, predictive factors explain little of the actual outcomes.
Helping the person to address factors that are relevant to them remains key to improving their outcomes. This session will look at how teams can improve the care of this patient group.
We will be joined by the following speakers:
Sarah Anderson, chief executive, The Listening Place
Dr Alys Cole-King, clinical director of 4 Mental Health / retired consultant psychiatrist
Mike Caulfield, nurse consultant for acute care and non-medical approved clinician, Cheshire and Wirral Partnership NHS Foundation Trust
The joining link will be sent to you by separate email nearer the event date.
To register for another upcoming GIRFT Adult crisis and acute care mental health webinar, please use the link below:
Best practice for improving healthcare in dementia services– 15th November, 12.30 – 13.30 hrs
Questions about this event?
Name: Sophie Sheard
Email:sophie.sheard1@nhs.net
Telephone:07876 478799
General FAQs