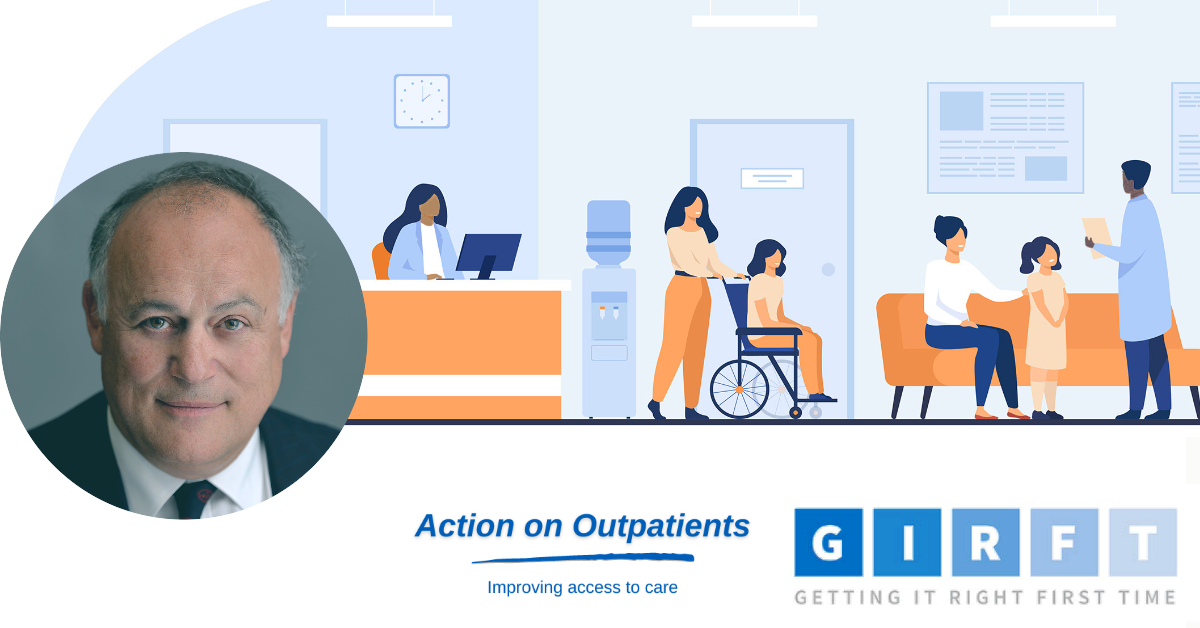 GIRFT outpatient guidance webinar series: Medical webinar
8 December 2022
5:00pm – 6:30pm
GMT (+00:00)
Virtual (MS Teams Live Events)
Webinar 3:  Medical webinar
Tackling demand for outpatient appointments
This webinar series is scheduled to support the new Clinically-led specialty outpatient guidanceproduced by Getting It Right First Time (GIRFT) and the Outpatient Recovery and Transformation (OPRT) programme for clinicians and operational teams looking to drive quality improvement within outpatient provision.
The third in the series, this webinar is aimed specifically at our medical colleagues and will highlight how the guidance can be used to help tackle escalating demand for outpatient appointments.   The webinar offers the opportunity for colleagues to ask questions of our clinical leaders, with the aim of improving their working lives, improving training opportunities for our future workforce and, ultimately, improving the care delivered to our patients.
Speakers include:
Professor Tim Briggs – Chair of GIRFT and NHS England's National Director for Clinical Improvement and Elective Recovery
Sir James Mackey, NHS England National Director of Elective Recovery
Dr Sarah Clarke, president of the Royal College of Physicians
Sue Moore, NHS England director for Outpatient Recovery and Transformation
GIRFT medical clinical leads
Other webinars in the series 
Webinar 1:  Trainees webinar – Monday 21st November at 17.30 hrs
Clickhere for further details and registration.   
Webinar 2:  Surgical webinar - Tuesday 6th December at 17.00 hrs
Clickhere for further details and registration.
Questions about this event?
Name: Sophie Sheard
Email:sophie.sheard1@nhs.net
Telephone:07876 478799
General FAQs