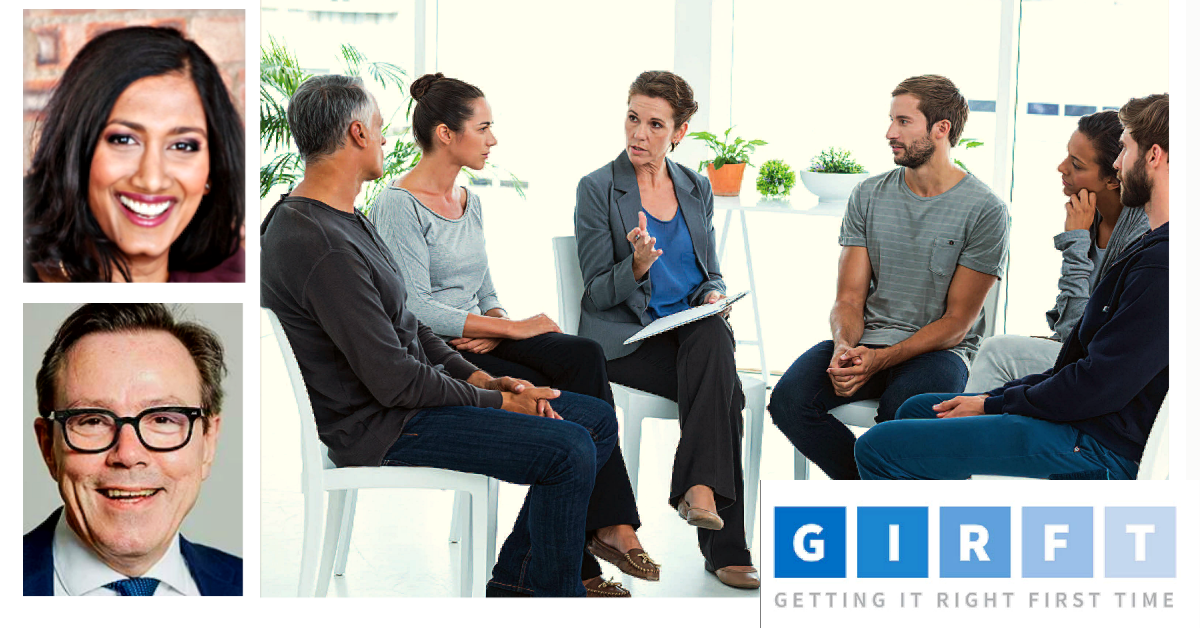 GIRFT webinar: strengthening community mental health rehabilitation
11 July 2022
12:30pm – 1:30pm
BST (+01:00)
Virtual (Microsoft teams)
GIRFT webinar: strengthening community rehabilitation services
Professor Briggs, Chair of the GIRFT programme, Professor Tim Kendall, national clinical director for mental health and Dr Sridevi Kalidindi, GIRFT clinical lead for mental health rehabilitation, invite you to join us for a webinar to discuss the recommendations in the recently published national report  looking at strengthening community rehabilitation services. 
We will hear from Liz Durrant and Sarah Holloway from the mental health team at NHS England on how GIRFT can work with the national policy team to achieve our common goals, focussing on the investment and transformation of community mental health teams.  
We also look forward to welcoming the South London Partnership team who will present a case study for a provider collaborative model for mental health rehabilitation. 
Questions about this event?
Name: Adam Greenwood
Email:adam.greenwood5@nhs.net
Telephone:07563 398751
General FAQs