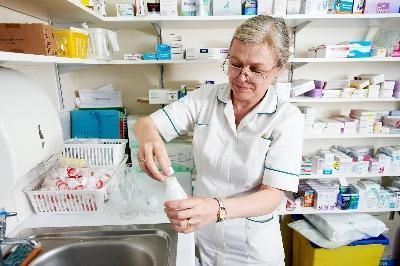 Helping to ensure an effective Health and Justice pharmacy workforce
25 January 2023
2:00pm – 3:00pm
GMT (+00:00)
Virtual (Teams invite will be circulated prior to the event)
NHS England Health and Justice national team are running this event to showcase the developments in integrating the health and justice pharmacy workforce into the wider NHS pharmacy career and training developments. The health and justice programme forms part of the broader health and justice integrated workforce programme and strategy to mainstream career pathways within health and justice settings for all training and qualified healthcare staff. The event will provide a strategic overview of the pharmacy workforce integration and highlight key opportunities in health and justice including:
Formal collaboration with ICB workforce planning, hospital, and community pharmacy team employers - why, what and how?
Undergraduate pharmacy placements - how to set this up and what's it like?
Foundation pharmacists - how 13-week and shorter placements in HJ settings are being introduced?
Initial developments for pre-registration pharmacy technicians including cross-sector placements.
Post-qualification pharmacist training- how HJ pharmacists can access non-medical prescribing training and complete accreditation for structured medication reviews (SMR).
Target Audience: For pharmacy leads, interested commissioners, pharmacy education & training leads, higher education institutes and education providers delivering pharmacy training.
This event forms part of NHS England's Health and Justice, Inclusive Workforce Programme's series of events to promote findings and resources from the programme, with the aim of supporting health and justice commissioners, providers and other interested stakeholders to help address workforce issues. 
Please visit NHS England's event page to see the other events and to register your interest.
Questions about this event?
Name: Inclusive Workforce Programme
Email:hj.workforce@nhs.net
Telephone:07783812434
General FAQs