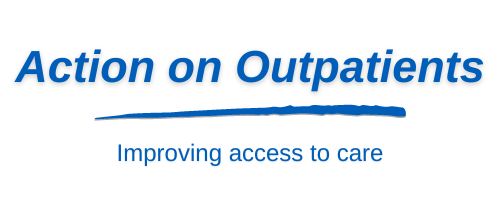 Implementing Specialist Advice models: enhancing collaboration between primary and secondary care
7 December 2022
1:00pm – 2:30pm
GMT (+00:00)
Virtual (Microsoft Teams)
Please join us for the second webinar in a series of webinars hosted by the national Outpatient Recovery and Transformation Programme focussed on referral optimisation. The 'Referral Optimisation: Making a Difference' webinar series forms part of the broader Action on Outpatients activity.  
This webinar will provide attendees with an understanding of the importance of having clinical champions and supportive senior leaders when implementing and delivering Specialist Advice services, and the role that they play in encouraging collaboration between generalists and specialists working beyond their traditional care settings.
The session is for trust and system colleagues involved in implementing and delivering Specialist Advice services, including clinicians in primary and secondary care. Delegates will hear from a range of expert speakers including speakers from Sheffield Teaching Hospital who are delivering an effective GP led Advice and Guidance model. You will learn more about other Specialist Advice models and gain a greater understanding of their impact on patient experience and how they can help avoid unnecessary outpatient appointments.
We hope you can make it. 
Please note, the webinar will take place on Microsoft Teams. The dial in details will be circulated to delegates the day before the event.
Questions about this event?
Name: Rachel Harris
Email:rachel.harris11@nhs.net
Telephone:07894238237
General FAQs