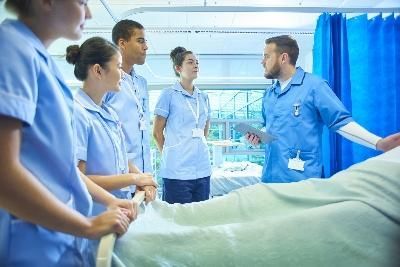 London International Recruitment Celebration Event
15 June 2023
12:00pm – 5:00pm
BST (+01:00)
De Vere Grand Connaught Rooms, 61-65 Great Queen Street, London,
WC2B 5DA
, United Kingdom
Booking Options
Tickets are reserved for 30 minutes only. Please ensure you proceed to Confirm Booking before the time limit expires.
A celebration event for our internationally recruited nurses and midwives working in London to showcase the innovative and valued contributions they've made to the Nursing and Midwifery workforce in the NHS. The focus of the event will be on career pathways with keynote speakers and marketplaces focusing on:​

Training and how to access

​

Revalidation

​

Appraisal and how it can be made to work for you

​

Health and Wellbeing

​

Career development and Leadership
This event will provide you with 4 hours of continuing professional development (CPD) and support your NMC revalidation.
Please let your Trust International Recruitment Lead know you are planning to attend. Please ensure you have registered for your ticket via the ticket reservation options. 
We will also be will be holding a competition and awards ceremony during the event to celebrate the successes and achievements over the past year. There are 4 award categories for Internationally Educated Nurses and Midwives (IENMs) and International Recruitment (IR) Leads to apply for:
Best photograph Awards (IEN)
Best photograph Award (IEM)
IENM of the year Award
Best Pastoral Care Award
Further information on the awards criteria and entry forms can be downloaded below. If you are an Internationally Educated Nurse (IEN) or Internationally Educated Midwife (IEM) entering for a category, we would love for you to attend the event so you could be recognised should your entry win. Please speak to your IR Lead as soon as possible.
All awards entries must be submitted by Friday 19th May 2023 
​
Downloads
cloud_downloadIr Celebration Awards Criteria
cloud_downloadIr Celebration Awards Entry Form Best Pastoral Care Award
cloud_downloadIr Celebration Awards Entry Form Best Photograph Award
cloud_downloadIr Celebration Awards Entry Form Ienm Of The Year Award
cloud_downloadIr Celebration Event Agenda June15
Questions about this event?
Name: CapitalNurse
Email:england.cnir@nhs.net
Telephone:07783813163
General FAQs
Where to find this event...