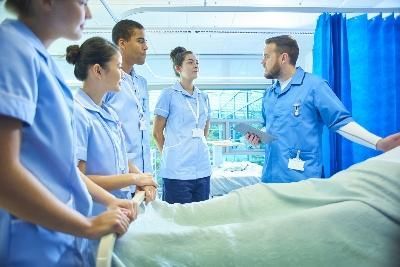 London Region Nursing Associate Conference
7 November 2023
9:00am – 4:00pm
GMT (+00:00)
ROOM C211, Hendon Campus, The Burroughs, Middlesex University, London,
NW4 4BT
, United Kingdom
The Nursing Associate programme delivery team in NHS England working in partnership with Middlesex University, are hosting a London Regional Nursing Associate Conference for both registered and student nursing associates. The main purpose for this conference is to celebrate the region and its achievements in the deployment of this role since it was first launched in 2017.
Why attend?
Share and reflect on lived experience of the Nursing Associate role.
Celebrate the achievements of Nursing Associates in London. 
Share best practice and learning with peers across the region.
Find out: https://www.hee.nhs.uk/our-work/nursing-associates
Downloads
cloud_downloadHendon Campus Pocketmap
Questions about this event?
Name: Elvis Boakye
Email:england.tnaenquiries.london@nhs.net
Telephone:02030200691
General FAQs
Where to find this event...