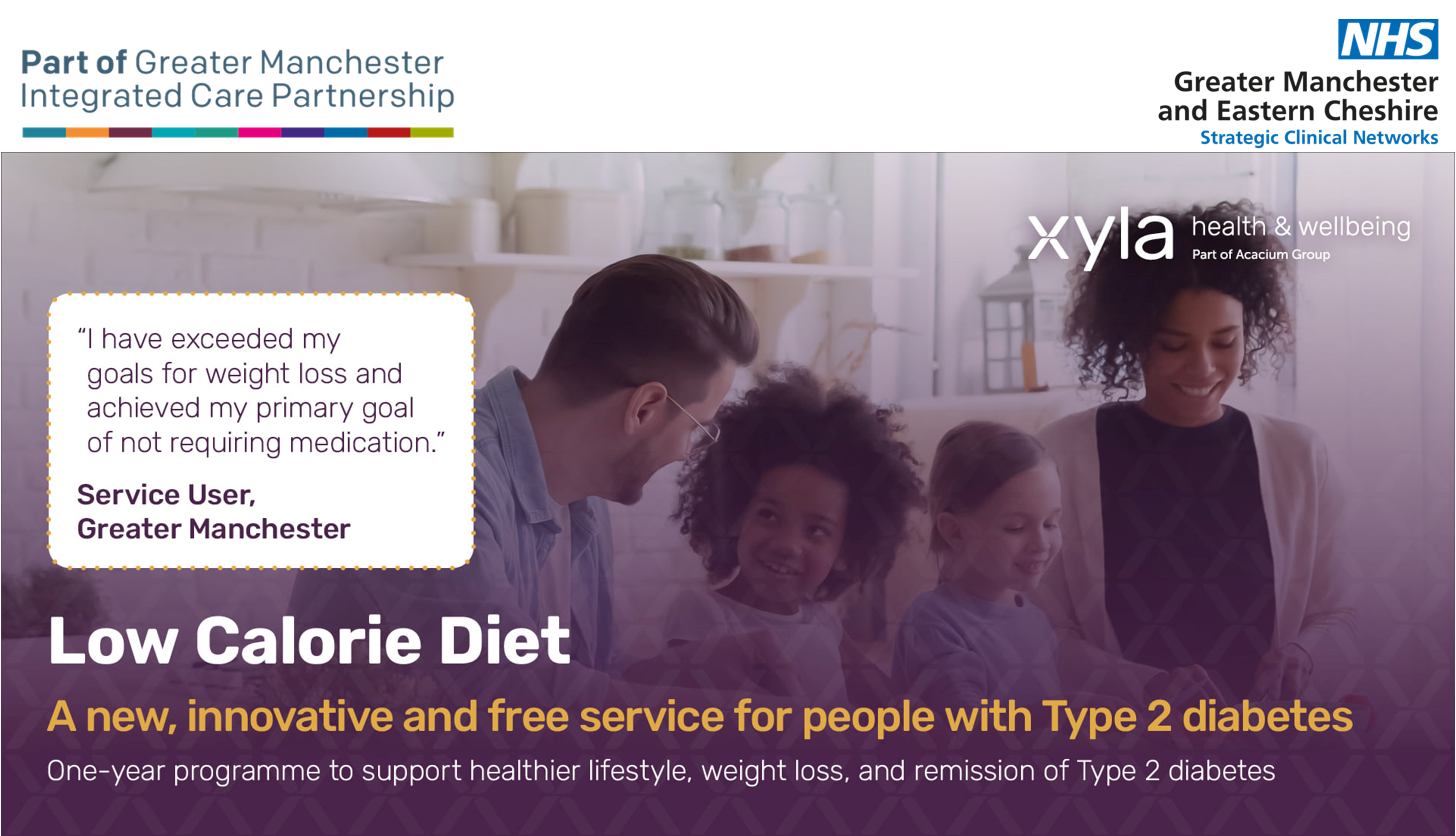 Low Calorie Diet Programme Webinar
27 February 2023
4:00pm – 5:00pm
GMT (+00:00)
Virtual (Microsoft Teams Meeting)
A new innovative and free service for people with Type 2 diabetes
Would you like to earn £15 per referral and £15 for every person that starts the programme?
Would you like to find out how Xyla's engagement team can support your practice to identify, contact and recruit people into the programme?
Could you benefit from support and guidance with the medication changes that people need to make before starting the programme?
If the answer to any of the above questions is yes, then we would like you to join us on the Low Calorie Diet (LCD) Programme webinar to:
Gain a better understanding of the LCD programme.
Learn how to identify and refer eligible people and the support available from the Xyla engagement team.
Hear strong clinical advice to increase confidence about completing the LCD referral form.
Learn about the LCD referral payment scheme and other incentives available to practices.
Dr Manisha Kumar, Chief Medical Officer, NHS Greater Manchester Integrated Care and GP will open the webinar which will also include a presentation from Dr Naresh Kanummili, Greater Manchester Diabetes Clinical Lead and GP, Anna Agar, Contract Liaison Officer, Xyla and Helen Bowker, Diabetes Specialist Nurse, Heaton Moor Medical Group.
Virtual (Microsoft Teams Meeting) - Live link - please copy and paste into your calendar
Questions about this event?
Name: Michelle Davies
Email:michelle.davies9@england.nhs.uk
Telephone:07710152805
General FAQs