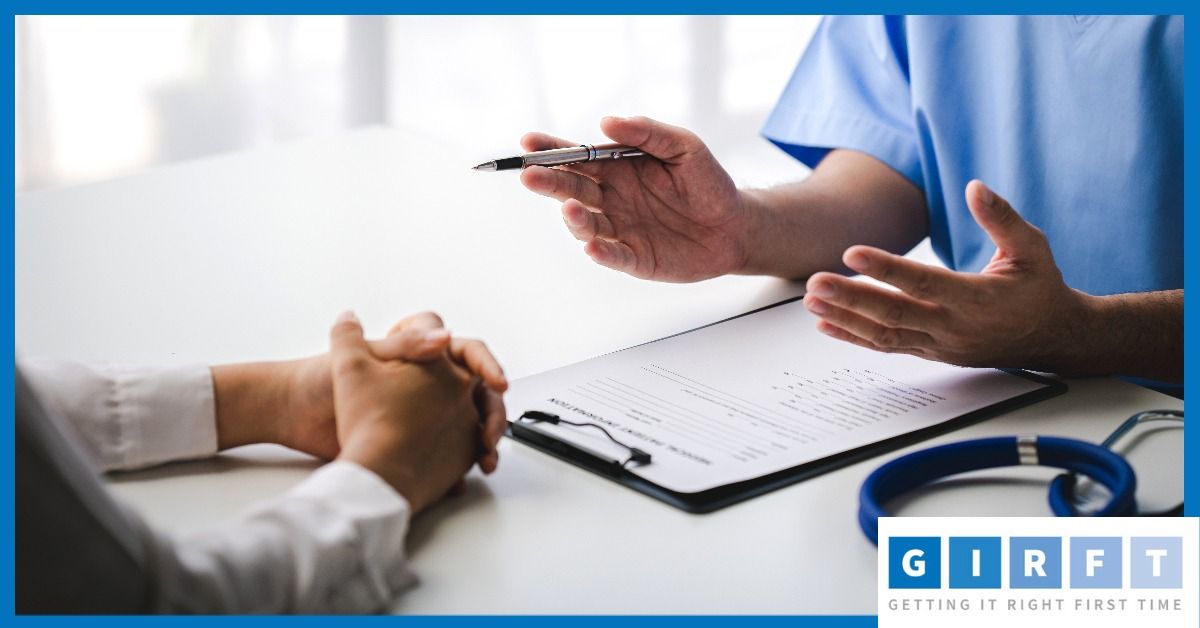 Masterclass 2: Shared decision making and two stage consent
18 October 2023
12:00pm – 1:00pm
BST (+01:00)
Virtual (MS Live Events)
Shared decision making and two stage consent
GIRFT is leading the elective surgical hub programme across England and is hosting a series of masterclasses to help maximise operational efficiency.  This is the second masterclass in this series and will focus on Shared decision making and two stage consent.
This masterclass will hear from hub staff and clinicians who have successfully overcome the following challenges in their elective surgical hubs:
Shared decision making - tools, techniques and working with clinicians.
Two stage consent - ensuring that two location preparation for patients doesn't adversely impact the consent process.
These masterclasses are for all clinical, operational and administrative staff working in elective hubs. 
To register for the next masterclasses in this series, please use the link below:
Masterclass 3: Finance and funding flows - Wednesday 22nd November at 12.00 – 13.00 hrs
The joining links will be sent by separate email prior to the event.
To view the previous masterclass, please click on the link below: 
Masterclass 1: Theatre utilisation and productivity   
Questions about this event?
Name: Sophie Sheard
Email:sophie.sheard1@nhs.net
Telephone:07876 478799
General FAQs