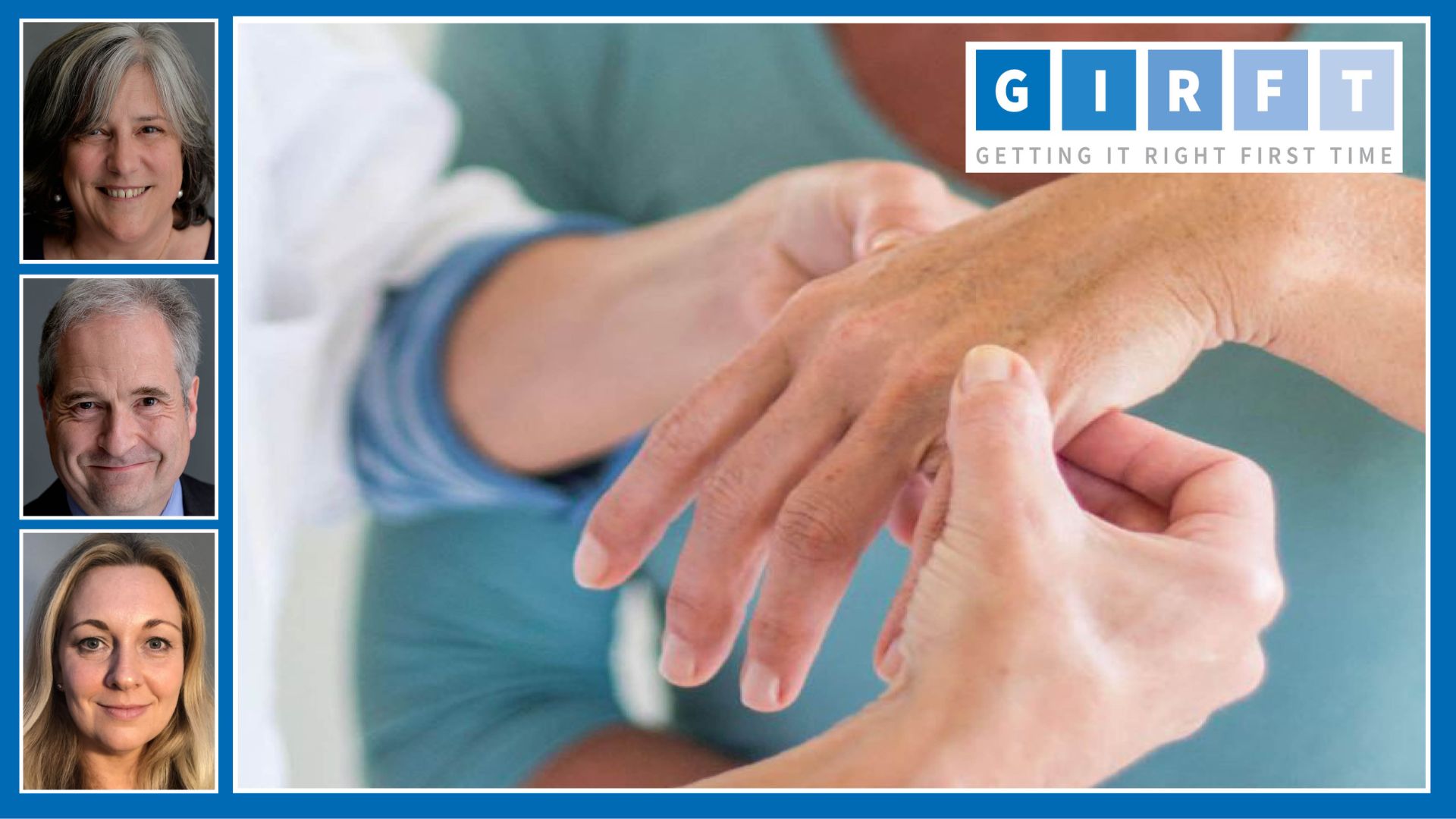 GIRFT and BSR webinar: meeting the demand for rheumatology services
13 June 2023
1:00pm – 2:00pm
BST (+01:00)
Virtual (MS Teams Live Events)
Meeting the demand for rheumatology services
Getting It Right First Time (GIRFT) and the British Society for Rheumatology (BSR) are co-hosting this webinar to discuss how GIRFT's resources and approaches, together with BSR's recently refreshed National Early Inflammatory Arthritis Audit (NEIAA) can better support teams to meet the increasing demand in rheumatology services.
The published clinically-led specialty outpatient guidance is aimed at clinicians and operational teams looking to tackle escalating demand for outpatient appointments in rheumatology, and also focuses on common themes and challenges in the outpatient department, such as remote consultation, reducing DNAs, and driving patient initiated follow-up (PIFU).
Dr Lesley Kay and Dr Peter Lanyon, GIRFT joint clinical leads for rheumatology, will outline the key elements from the guide and outline top tips clinical teams can take.
We will hear about the four recently published GIRFT patient pathways for standardising services for patients with core rheumatology conditions, as well as a case study on managing non-inflammatory conditions in the community.
The joining link will be sent by separate email prior to the event.
Questions about this event?
Name: Sophie Sheard
Email:sophie.sheard1@nhs.net
Telephone:07876478799
General FAQs