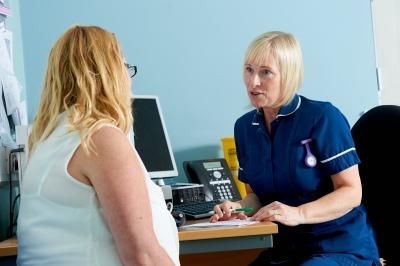 Menopause in the workplace - South West
28 March 2023
12:30pm – 1:30pm
BST (+01:00)
Virtual (TEAMS)
Ticket sales finished: 24 March 2023 12:00am
NHSE is delighted to welcome Kate Muir, menopause expert and author of 'Everything You Need to Know About the Menopause (but were too afraid to ask)' to the South West.
Kate produced two award-winning menopause documentaries for Channel 4 current affairs Davina McCall: Sex, Myths and the Menopause and Davina McCall: Sex, Mind and the Menopause for Channel 4 current affairs.
The NHS employs over 1.3 million people and around 1 million of these people are women. This is over 75% of the entire workforce. Women between the ages of 45 and 54 make up a fifth of all NHS employees, meaning up to 20% of our workforce could be experiencing menopausal symptoms. 
Sue Doheny MBE, Regional Chief Nurse will be joined by Kate Muir to talk about Menopause in the workplace. The NHS in the South West is committed to supporting our NHS workforce affected by the menopause and we are privileged to welcome Kate to our region for this 'one off' event.  
Questions about this event?
Name: Susan Shears
Email:susan.shears@nhs.net
Telephone:07714777137
General FAQs