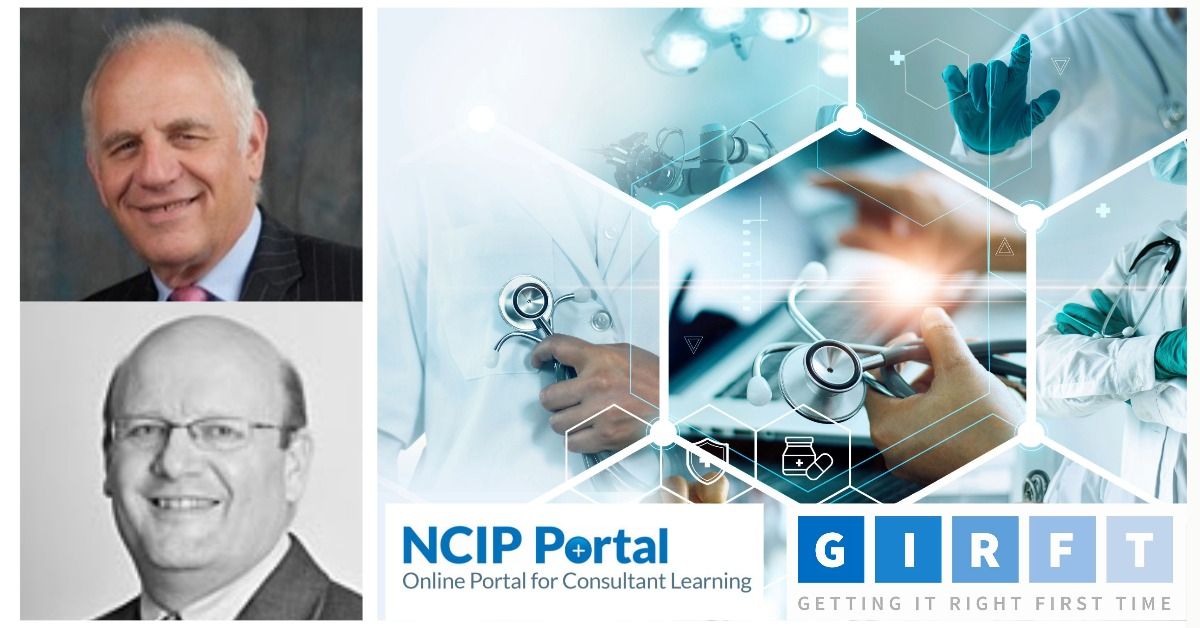 National Consultant Information Programme: new look, new features
24 October 2023
12:30pm – 1:30pm
BST (+01:00)
Virtual (MS Teams)
National Consultant Information Programme: new look, new features
The National Consultant Information Programme (NCIP) is a portal providing data-driven insights for consultant surgeons working in the NHS, to support improvements in surgical practice.
To date, NCIP has enrolled over 120 Trusts onto the programme and activated accounts for over 4,000 consultant surgeons granted across 11 surgical specialties. Urology is the vanguard specialty for NCIP and has the largest coverage of urology units and consultants.
Sir Norman Williams, chair of NCIP, will host the webinar and Andrew Dickinson, NCIP clinical lead for urology and chair of BAUS Audit Committee, will give an overview of the new features and updates to the NCIP portal and how the new look portal will provide improved data insights.
Focusing on urology, the webinar will demonstrate how NCIP can support consultant urologists in appraisal, revalidation and quality improvement. We will also hear from a panel of experts on their views and experiences of using NCIP:
Sarb Sandhu, co-NCIP clinical lead and chief of surgery and planned care at Kingston Hospital NHS Foundation Trust
Tharani Nitkanu, clinical lead for urology at Epsom and St Helier University Hospitals NHS Foundation Trust
Rob Calvert, clinical lead for urology at Royal Liverpool and Broadgreen University Hospitals
The webinar will be of interest to consultant urological surgeons, responsible officers and medical directors alongside managers and operational staff involved in the planning and delivery of urological services.
The joining link will be sent by separate email nearer the event date.
Questions about this event?
Name: Sophie Sheard
Email:sophie.sheard1@nhs.net
Telephone:07876 478799
General FAQs