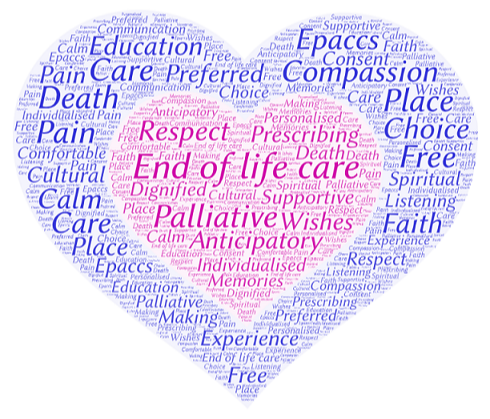 Palliative and End of Life Care Strategic Clinical Network - Sharing Good Practice Conference
23 June 2022
9:30am – 4:00pm
BST (+01:00)
Cambridge Belfry, Back Lane, Cambourne, Cambridge, Essex,
CB23 6BW
, United Kingdom
Welcome to the first East of England Palliative and End of Life Care Strategic Clinical Network Sharing of Good Practice conference.  Please see the conference programme below for more detail on the workshops and speakers, and then choose which workshops you would like to attend by using the drop down menus. 
This conference is limited to East of England colleagues as there are only 160 places and there is no charge to attend.  Booking will close on Wednesday 8th June. 
The posters will be available after the conference on our East of England PEoLC Strategic Clinical Network NHS Futures page 
We look forward to welcoming you in person at Cambridge and hearing about all the fantastic work that is happening across the East of England.   
Any further questions or requirements please email england.eoepeolcscn@nhs.net
Downloads
cloud_downloadSharing Good Practice Conference Programme
Questions about this event?
Name: Bev Pickett
Email:england.eoepeolcscn@nhs.net
Telephone:07783812400
General FAQs
Where to find this event...