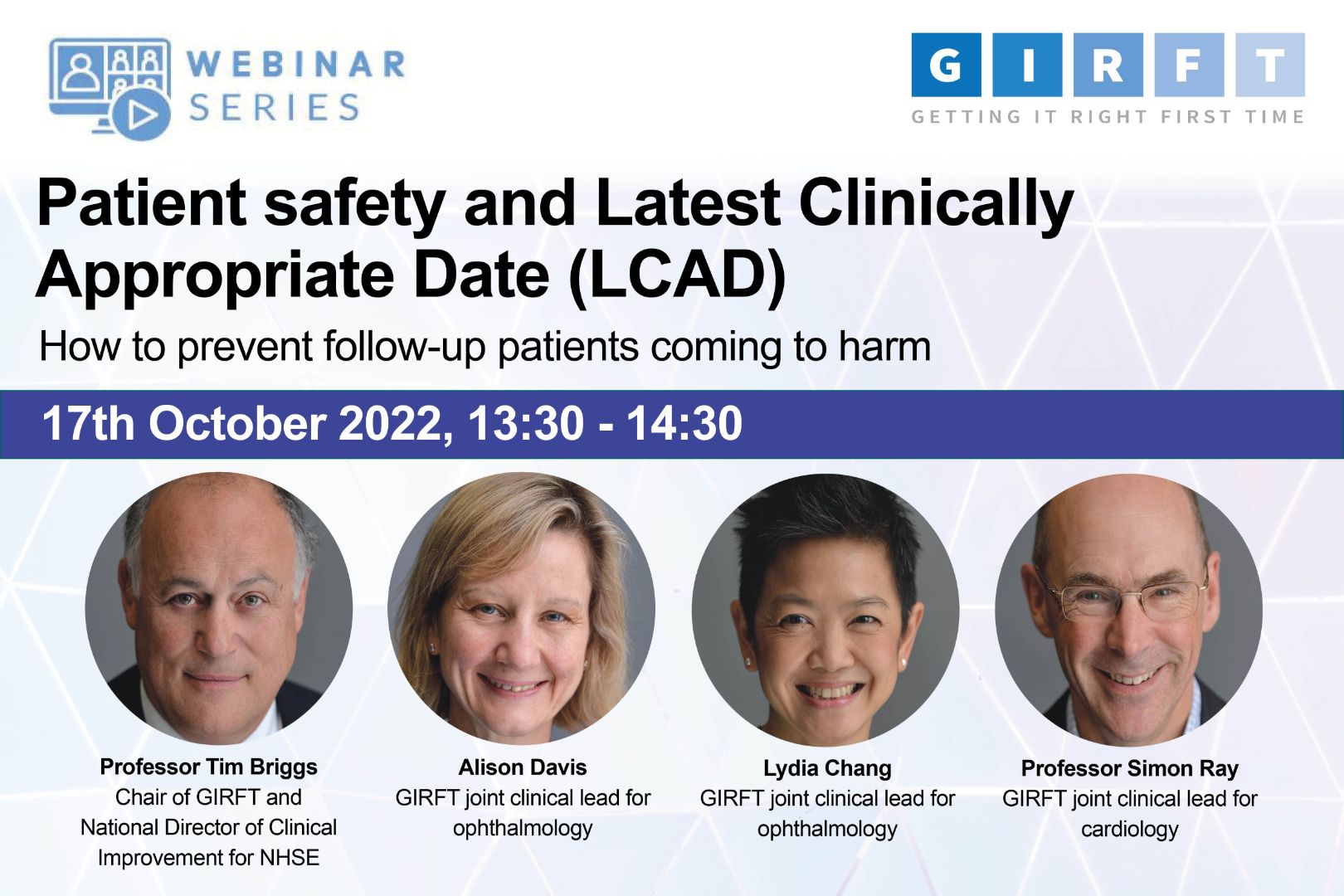 GIRFT webinar: Patient safety and Latest Clinically Appropriate Date (LCAD)
17 October 2022
1:30pm – 2:30pm
BST (+01:00)
Virtual (MS Teams Live Events)
Patient safety and LCAD: how to prevent follow-up patients coming to harm 
There are 150m NHS outpatient appointments every year in England, two thirds of which are follow-up appointments. Latest Clinically Appropriate Date (LCAD) and Earliest Clinically Appropriate Date (ECAD) are nationally recommended data fields in patient administration systems (PAS) which capture a clinician's judgement on the latest time a patient should next be assessed to prevent avoidable harm.  
Better reporting in these data fields can enable providers to monitor their follow-up demand, identify patient risk and improve clinical outcomes for patients, as well creating a national overview of demand for follow-up. 
This webinar, led by GIRFT's joint clinical leads for ophthalmology, Lydia Chang and Alison Davis, will highlight the clinical value of using these data fields for ensuring timely follow-up and reducing patient harm across all specialties – not just ophthalmology – as well as outlining some technical know-how on using the LCAD and ECAD data fields.  
Questions about this event?
Name: Sophie Sheard
Email:sophie.sheard1@nhs.net
Telephone:07876 478799
General FAQs