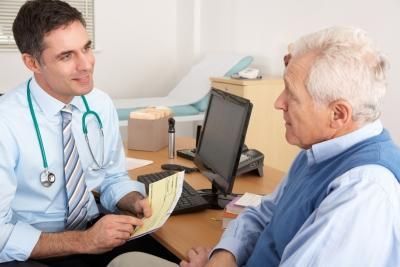 Primary Care Estates Training Event
5 December 2022 9:30am – 30 January 2023 4:00pm
GMT (+00:00)
Location TBC
Ticket sales begin: 5 December 2022 12:00am
Primary Care Estates Training Event
Over the last 4 years, the primary care estates national team has successfully delivered several primary care estate training events to NHS Commissioners.
This year, the training module has been divided into four parts and will be a virtual event/via MS Teams over 2 sessions on Monday 30 January 2023. Topics in the module will include:
Part 1
The Premises Costs Directions 2013 – Sets out the principles under which General Practice premises are funded by the NHS. Under this topic, we will discuss specific areas of relevance including Rent Reviews, Improvement Grants and Abatements.
Sources of Primary Care Premises Funding – We will explore other sources of funding available to general practice premises within and outside the NHS, for example, STP capital, Section 106 & CIL funding.
Part 2
Leases – An in-depth explanation of leases and leasehold premises in general practice will be provided by Bevan Brittan Solicitors. Commissioners will be able to gain basic knowledge of relevant lease terms, lease event management and key provisions of the Landlord & Tenant Act 1954.     
Part 3
Primary Care Estate Data Gathering Programme – Community Health Partnerships (CHP) is  leading this programme on behalf of NHSEI. When completed, it is expected that data collected on primary care estate will transform how future infrastructure developments are funded to create more capacity for delivery of the right type of care for patients. This topic will cover the progress of the programme, the analysis of data on SHAPE Atlas, the PCN toolkit and the Estate Prioritisation Tool.
Part 4
Primary Care Estates Strategy – With the emergence of ICSs, ICBs and ICPs, Commissioners will play a key role in the development of estates and infrastructure strategies, bringing together existing policies to navigate and develop a pathway for continuous improvement in delivery of excellent healthcare services.
Achieving Net Zero – Following the publication of the NHS's Net Zero  plan, it has become more pertinent to emphasise the role that NHS estates and infrastructure play in the reduction of carbon emissions and wastes, whilst improving on building standards and carbon-neutral fit-for-purpose facilities.    
This training event provides an opportunity for ICS/ICB and regional colleagues to refresh their knowledge and learn about important developments on primary care estates. A webinar link/MS Teams link will be sent to registered delegates before the date of the event.
For any queries or if you require any further information regarding the event, please contact the primary care estates national team: england.gppremisesfund@nhs.net
Questions about this event?
Name: Deji Bajomo
Email:england.gppremisesfund@nhs.net
Telephone:0756 843 1804
General FAQs