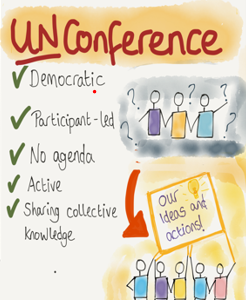 Primary Care Improvement Community Unconference
7 October 2021
10:00am – 12:00pm
BST (+01:00)
Virtual (Microsoft Teams)
#2021PrimaryCareSolutions – challenges in Primary Care – how can QI help us find the solutions? You're not alone in figuring this out! Find your improvement tribe – your virtual boardroom - who will counsel and coach to explore novel ideas or discuss sticky issues in primary care during this time of resetting and rebuilding
Primary Care : Reset + Rebuild Unconference (7 October 2021 at 10:00-12:00)
Bring your goals, ambitions and dilemmas, or help others with the pebbles in their shoes  – to collaborate and solve.
The rules:
This is a participant-led event, which means there is no agenda apart from the one you bring
We aim to share collective knowledge from the participants to formulate solutions, using our shared expertise in primary care.
There will be 2 rounds of 'unconference' conversations – vote with your feet and work on the issues that grab you.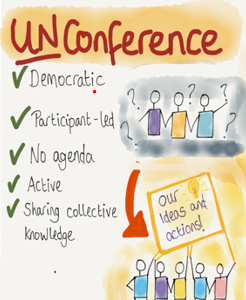 graphic adapted from @horizons
Tap into the wisdom of the group to connect and develop the Primary Care Improvers Community as we emerge from the pandemic.
The pandemic has accelerated and amplified problems and opportunities. As experts in primary care, let's crowd source our solutions, ambitions and plans for the way we work.
Bring your wisdom and your energy!
Questions about this event?
Name: Rebecca James
Email: england.si-pcic@nhs.net
Telephone: 07783818415
General FAQs