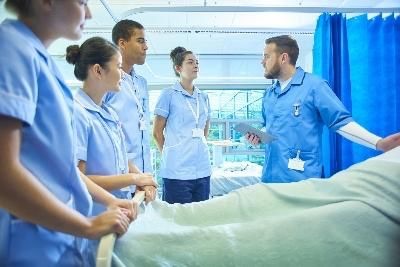 Single Handed Care Workshop - London
7 June 2022
9:30am – 4:00pm
BST (+01:00)
The Kia Oval, Kennington Oval, London,
SE11 5SS
, United Kingdom

Will using the single Handed Care approach improve patient flow through your systems?
Do you know what the benefits are of using the Single Handed Care approach would be for your organisation, staff and patients?
We are excited to invite you to an interactive day where you will learn about the use of single handed care, the benefits for staff and patient and the steps for implementation of this approach.
Person-centred care has numerous benefits, particularly when wanting to stay in your own home. A 'single-handed care ' approach enables people to be part of their care, promoting independence and improving relationships with those who support them in and out of hospital. Using equipment creatively many people can benefit from one person supporting them with their daily activities that are most important to them rather than two, therefore creating a positive outcome for everyone involved.
Systems across the UK have continued to battle the workforce challenges which are resulting in people coming to serious harm due to delays in being admitted or discharged, and for some requiring a readmission. Looking at the latest evidence, examples and case studies from some of the many local authorities who have already adopted the approach of single handed care, this is an opportunity to explore potential barriers and/or resistance to a new way of thinking and practising, as well as solutions to the current challenges and pathways from an integrated perspective across all sectors of health and social care.
Now is the time to introduce this thinking within the NHS and encourage a joined-up approach to embed and sustain practice within whole systems. This workshop will be a great opportunity for delegates to find out more and consider the possibilities for themselves.
Downloads
cloud_downloadSingle Handed Care Brief
cloud_downloadSingle Handed Care Flyer London 070622 Updated
Questions about this event?
Name: Krystal Skinner
Email:england.eeci@nhs.net
Telephone:07754 859150
General FAQs
Where to find this event...