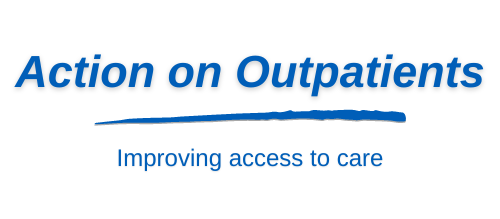 Specialist Advice: using commissioning models and contracting mechanism to accelerate transformation
16 December 2022
9:30am – 11:00am
GMT (+00:00)
Virtual (Microsoft Teams)
Please join us for the sixth and final webinar in a series of webinars hosted by the national Outpatient Recovery and Transformation Programme focussed on referral optimisation. The 'Referral Optimisation: Making a Difference' webinar series forms part of the broader Action on Outpatients activity.  
This webinar will provide an overview of commissioning levers and contracting models that can help enable Specialist Advice provision locally.  
The session is for trust and system colleagues involved in implementing and delivering Specialist Advice services, it will be of particular interest to Directors of Commissioning, Finance, Contracting and Procurement as well as Outpatient Transformation Leads in systems and providers.
Delegates will learn more about the commissioning levers and national pricing mechanisms that are available to support commissioning of Specialist Advice services. You will hear from a range of expert speakers from the national team as well as a local case study. There will be opportunity to ask questions and join a discussion with speakers and delegates around where the gaps are and what solutions might exist. 
We hope you can make it. 
Please note, the webinar will take place on Microsoft Teams. The dial in details will be circulated to delegates the day before the event.
Questions about this event?
Name: Rachel Harris
Email:rachel.harris11@nhs.net
Telephone:07894238237
General FAQs