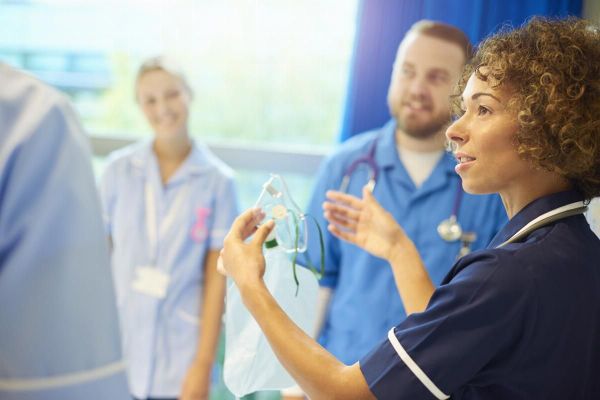 The Guide to Scaling People Services Launch Event
9 June 2023
8:30am – 1:30pm
BST (+01:00)
Durham Cricket, Cricket Ground, Chester-le-Street, Durham,
DH3 3QR
, United Kingdom
Booking Options
Tickets are reserved for 30 minutes only. Please ensure you proceed to Confirm Booking before the time limit expires.
The People Service Models and Scaling People Services transformation programme has been developed to deliver against the strategic direction set out in the Future of NHS human resources and organisational development report (2021) and to meet the requirements within the Building strong integrated care systems everywhere (2021): guidancewhich requires organisations to work together to deliver people services. In addition, in December 2022, NHS England published its 2023/24 Priorities and Operational Planning Guidance that requires systems  to reduce corporate running costs with a focus on consolidation, standardisation, and automation to deliver services at scale across ICS footprints all of which are aligned to the NHSLong Term Plan (2019) supporting the delivery of sustainable and high-quality service provision to patients.
The Guide to Scaling People Services has been developed and refined over the past year by the CPO community working in partnership with NHS England and Deloitte and we are now excited to announce its launch.
You are invited to attend an in-person session which will introduce you to the Guide and provide opportunities to learn more about embarking on a people services transformation journey, explore relevant future of work topics, and speak to cross-industry leaders about their transformation experience. The benefits of transformation are significant and include opportunities to reduce duplication through automation, release recurrent cost savings, improve the employee experience, and most importantly, reduce administrative burden for everyone, ultimately releasing time for our staff to care.
The event has limited numbers and is therefore specifically aimed at:
NHS CEOs, CFOs and CPOs
Arms Length Body CEOs and CPOs
Speakers: to be confirmed
Agenda:  to be circulated prior each launch session
Networking from 12:30 - 13:30
By registering to attending this event you are agreeing to share your contact details with Deloitte who will be administrating this event.
Please contact sophie.dolin@nhs.net if you have any dietary requirements by 22nd May.
Questions about this event?
Name: Sophie Dolin
Email:sophie.dolin@nhs.net
Telephone:07519615383
General FAQs
Where to find this event...