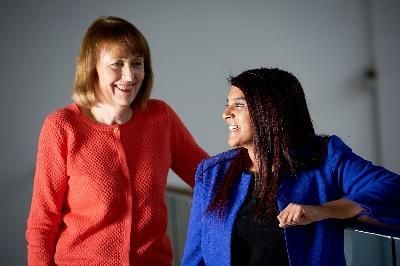 The role of Equality, Diversity and Inclusion in creating a positive culture
30 November 2021
12:00pm – 1:00pm
GMT (+00:00)
Virtual (Microsoft Teams)
PLEASE MAKE A MANUAL NOTE OF THIS EVENT IN YOUR DIARY
THE MS TEAMS JOINING LINK TO THIS SESSION WILL BE SENT OUT WITHIN 24 HOURS PRIOR TO THE EVENT
Compassionate and positive cultures in the NHS: a series
Anti-bullying week 2021 will be taking place from Monday 15 - Friday 19 November and this year's theme is one kind word. The Civility and Respect team will be running a series of four events throughout November to promote kindness and help support civility and respect in the NHS to help colleagues:
Understand what kindness, compassion and a positive culture looks like
Spread awareness of civility and respect and empower NHS staff to help eliminate bullying and harassment
Inform the NHS workforce what support is available to promote civil and respectful workplace environments
Provide diagnostic tools to help organisations benchmark and take action
The events will run on the following dates:
10 November 16:00 - 17:00 - Understanding how civility and respect underpins a culture of kindness and compassionate CLOSED TO REGISTRATION
16 November 12:00 - 13:00 - How behaviours can impact on individuals, teams and organisations  CLOSED TO REGISTRATION
23 November 12:00 - 13:00 - Support for NHS Staff to Speak CLOSED TO REGISTRATION
30 November 12:00 - 13:00 - The role of Equality, Diversity and Inclusion in creating a positive culture (register above)
These sessions are open to all NHS staff.
We look forward to seeing you there!
Downloads
cloud_downloadAnti Bullying Week Agenda 30 Nov
cloud_downloadAnti Bullying Week Poster
Questions about this event?
Name: Mel Baldwin / Paula Rosbotham
Email: england.civilityandrespect@nhs.net
Telephone: 07841013778
General FAQs