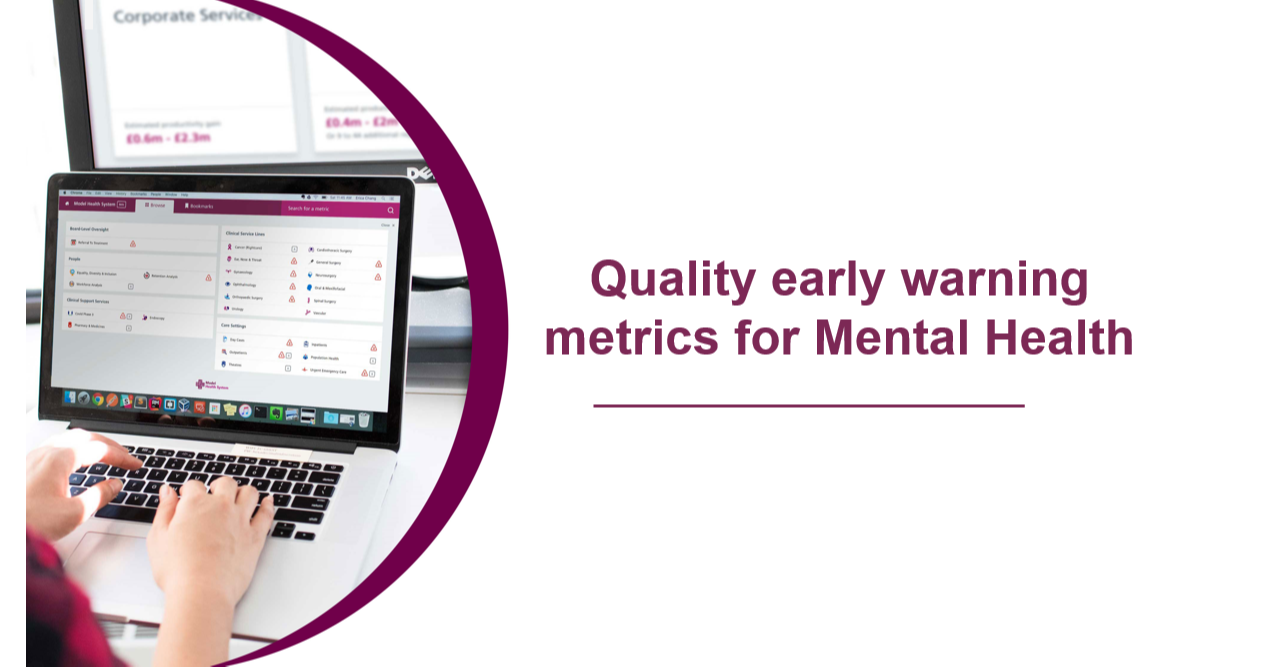 Webinar on the new Quality Early Warning System for Mental Health Trusts in the Model Health System
7 March 2023
9:30am – 10:30am
GMT (+00:00)
Virtual (Microsoft Teams)
Webinar on the new Quality Early Warning System for Mental HealthTrusts in the Model Health System - Mental Health Intensive Support Team (MHIST) 
The mental health metrics in Model Health System have had a number of updates and upgrades in the last two years, so the NHS England Mental Health Intensive Support Team (MHIST) have designed this webinar series to introduce some of the new developments. 
This session will give an overview of the aims and objectives of the new Early Warning System compartment for NHS Mental Health Trusts. This compartment seeks to help identify where there are indicators of emerging quality concerns, so that Trusts and system partners can coordinate improvement activity to respond to these. The session will begin with a short overview of how to access and navigate Model Health System.
What's covered? 
Overview of the development of the dashboard including why the metrics were selected, what they tell us about quality, and the data sources that power the metrics

 

Examples of how the dashboard can be used to support elective recovery and system improvement 

 

Opportunity for Q&A on how the metrics can be used in improvement work

 
For more information on MHIST and more webinars register on our FutureNHS Platform 
Questions about this event?
Name: MHISST
Email:england.mhisst@nhs.net
Telephone:07894237994
General FAQs