World Antimicrobial Awareness Week – Daily Webinars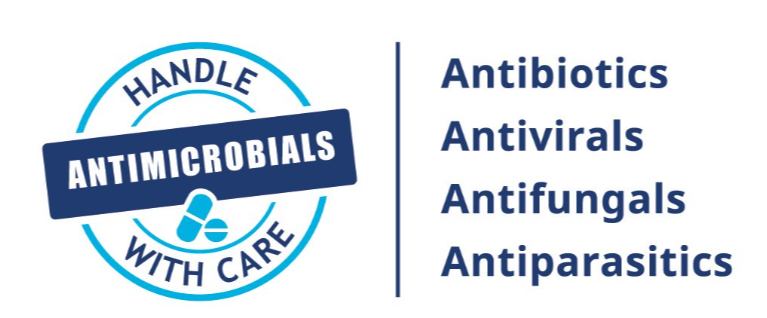 World Antimicrobial Awareness Week (WAAW) aims to increase global awareness of antimicrobial resistance (AMR) among the general public, health workers and policy makers, and to encourage best practice for using antimicrobials responsibly to avoid the further emergence and spread of drug-resistant infections. WAAW takes place every year between 18th and 24th November.  
The theme for 2022 is 'Preventing antimicrobial resistance together'.  Working and collaborating together to promote antimicrobial stewardship and infection prevention and control makes the best use of our complementary knowledge and skills within the multi-disciplinary team, to improve our chances of successfully protecting patients from the threat of antimicrobial resistance.
To align with each of the daily UK WAAW themes, the AMR Programme at NHS England has arranged a series of five webinars.  Please click on the links below for further information and to register your place. Please be sure to register in good time and note deadlines on the relevant pages. The webinars will take place via MS Teams, each lasting between 45 and 60 minutes.  All registered attendees will be emailed a joining link the day before the webinar.  If you don't receive this link, please check your junk/spam folders and if not found, please contact us by email - england.amrprescribingworkstream@nhs.net
We look forward to seeing you at the webinar but if you're not able to attend, don't worry, each webinar will be recorded and made available on our FutureNHS/AMR collaborative platform.  
Session

Date

Time

Link

Theme:  Prevention including IPC – a webinar by Professor Mark Wilcox and Lisa Ritchie. 

Friday 18 November 2022

 

12.30pm - 1.30pm

Theme: Antimicrobials in Clinical Practice

Webinar:  'Shorter Course Antibiotic Therapy'

Monday 21 November 2022

3.00pm –  4.00pm

Theme: Optimising diagnostics

Webinar: 'Improving your blood culture pathway: change the culture'

Tuesday 22 November 2022

12.30pm - 1.30pm

Theme: Antimicrobial resistance and the environment

Webinar: 'IV to Oral Switch' and 'Sustainability and AMR'

Thursday 24 November 2022

12.30pm - 1.30pm

Theme: Antimicrobials and untrue or spurious allergy.

Webinar: 'Can antibiotic allergy labels be removed in primary care? and 'BSACI guidelines for penicillin allergy delabelling'

Friday 25 November 2022

12.30pm - 1.30pm